ARAMARK Uniform Services Acquires ALAC Garment Services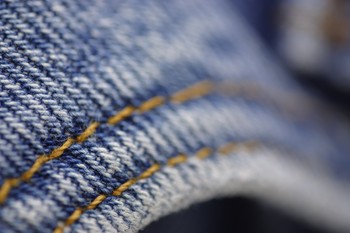 BURBANK, Calif. -- ARAMARK Uniform Services, a leading provider of uniform and career apparel, has acquired the industrial textile rental business of ALAC Garment Services. The acquisition adds approximately 650 customers to the ARAMARK Uniform Services customer base.
ALAC Garment Services rents and leases industrial uniforms and allied products, including mats, mops and shop towels. ALAC also cleans and reconditions work gloves used in the automotive industry. The asset acquisition includes both components of ALAC's business, and ARAMARK anticipates that the acquisition will add approximately $4 million to its annual revenue.
"ARAMARK Uniform Services is the best fit for our customer base," says Tom Proctor, president of ALAC Garment Services. "As a company, ARAMARK shares in many of the core values that we have long held at ALAC Garment Services."
"Like ARAMARK, ALAC has long been well regarded for its superior customer service and product quality," said Stephen Donly, president of ARAMARK Uniform Services. "This acquisition further strengthens ARAMARK's ability to deliver a high level of customer care to businesses in Indianapolis and surrounding regions."
About ARAMARK Uniform Services
ARAMARK Uniform Services is a leading supplier of uniforms and career apparel, providing rental, purchase and lease programs to over 1.5 million people at more than 400,000 businesses. ARAMARK Uniform Services is a division of ARAMARK Uniform & Career Apparel Inc., a subsidiary of ARAMARK Corporation.
About ARAMARK
ARAMARK Corporation is a world leader in providing award-winning food and facilities management services to health care institutions, universities and school districts, stadiums and arenas, international and domestic corporations, as well as providing uniform and career apparel. ARAMARK was ranked number one in its industry in the 2005 FORTUNE 500 survey and was also named one of "America's Most Admired Companies" by FORTUNE magazine in 2005, consistently ranking since 1998 as one of the top three most admired companies in its industry as evaluated by peers. Headquartered in Philadelphia, ARAMARK has approximately 242,500 employees serving clients in 20 countries.
Forward-Looking Statements
Forward-looking statements speak only as of the date made. We undertake no obligation to update any forward-looking statements, including prior forward-looking statements, to reflect the events or circumstances arising after the date as of which they were made. As a result of these risks and uncertainties, readers are cautioned not to place undue reliance on any forward-looking statements included herein or that may be made elsewhere from time to time by, or on behalf of, us.
This press release includes "forward-looking statements" within the meaning of the Private Securities Litigation Reform Act of 1995 that reflect our current views as to future events and financial performance with respect to our operations. These statements can be identified by the fact that they do not relate strictly to historical or current facts. They use words such as "aim," "anticipate," "estimate," "expect," "will be," "will continue," "will likely result," "project," "intend," "plan," "believe," "look to" and other words and terms of similar meaning in conjunction with a discussion of future operating or financial performance.
These statements are subject to risks and uncertainties that could cause actual results to differ materially from those expressed or implied in the forward-looking statements. Factors that might cause such a difference include: unfavorable economic conditions, ramifications of any future terrorist attacks or increased security alert levels; increased operating costs, including labor-related and energy costs; shortages of qualified personnel or increases in labor costs; costs and possible effects of union organizing activities; currency risks and other risks associated with international markets; risks associated with acquisitions, including acquisition integration costs; our ability to integrate and derive the expected benefits from recent acquisitions; competition; decline in attendance at client facilities; unpredictability of sales and expenses due to contract terms and terminations; the contract intensive nature of our business, which may lead to client disputes; high leverage; claims relating to the provision of food services; costs of compliance with governmental regulations and government investigations; liability associated with non-compliance with governmental regulations, including regulations pertaining to food service, the environment, Federal and state employment laws and wage and hour laws; import and export controls and customs laws; dram shop litigation; inability to retain current clients and renew existing client contracts; determination by customers to reduce outsourcing and use of preferred vendors; seasonality; and other risks that are set forth in the "Risk Factors," "Legal Proceedings" and "Management Discussion and Analysis of Results of Operations and Financial Condition" sections of and elsewhere in ARAMARK's SEC filings, copies of which may be obtained by contacting ARAMARK's investor relations department via its web site www.aramark.com.